Chronic Disease Self-Management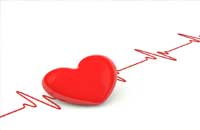 Class details

The Chronic Disease Management Program is a six week workshop that helps people with long term illness to better manage their symptoms and their daily lives. The workshop provides information and teaches practical skills and excercise. It gives people the confidence and motivation they need to manage the challenges of living with chronic disease, in a supportive peer environment.
You can join the program if you are experiencing any long term illness or are a caregiver to someone who is.
The workshop is led by two trained individuals who often are living with chronic disease themselves.
6 weekly sessions will take place in October-November 2019. Each session is 2.5 hours long, and due to a high demmand we ask that you commit to attending all 6 sessions. TTC tokens and a $10 grocery gift card will be provided for participants attending more than 4 sessions.
Call Rubina at 416-572-3767 ext 2 to register.


Online registration - sorry, nothing available at this time