Getting the most from your health care appointment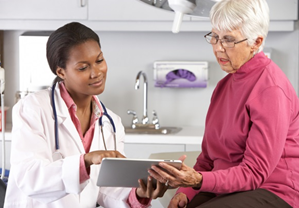 Class details

Do you want to learn how to better partner with your health care providers?
In this 2 hour workshop you will:
Learn how to prepare for the appointments and follow through with the care plan
Build skills to actively participate in the conversations and decisions about your health
Know the programs and services the Toronto Western Family Health Team offers
Learn clinic policies and appointment tips
Interpretation is available.
Pandemic Update:
This workshop has been temporarily paused beacuse of the pandemic. We apologize for the inconvenience. Please check this page regularly for any updates.


Online registration - sorry, nothing available at this time